Barbara Addessi-Hostetler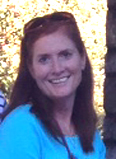 Barbara Addessi-Hostetler
Owner, "AH"mazing Design, LLC
Featuring:
Cave-ation Himalayan Salt Experience
Himalayan Salt Glow Lights
330-265-5734
As a wife and mother, Barb's time and energy have always been focused on family and what is best for everyone.  Barb's journey with Himalayan Salt began by buying a single lamp. While on vacation one rainy day, Barb and her husband Steve walked into a salt cave. The atmosphere of the salt surrounding them and the benefits of the salt therapy were enlightening, relaxing, and refreshing. Barb knew she had to bring Himalayan salt and light therapy to Canton to give people the opportunity to enjoy their own journey. With much research, tons of Himalayan Salt, and the construction work of Steve, Cave-ation is open to the public.
Cave-ation is an experience of it's own. Barb is excited to share the "cave" and for you to enjoy your own journey.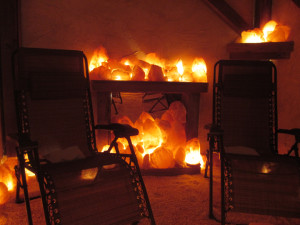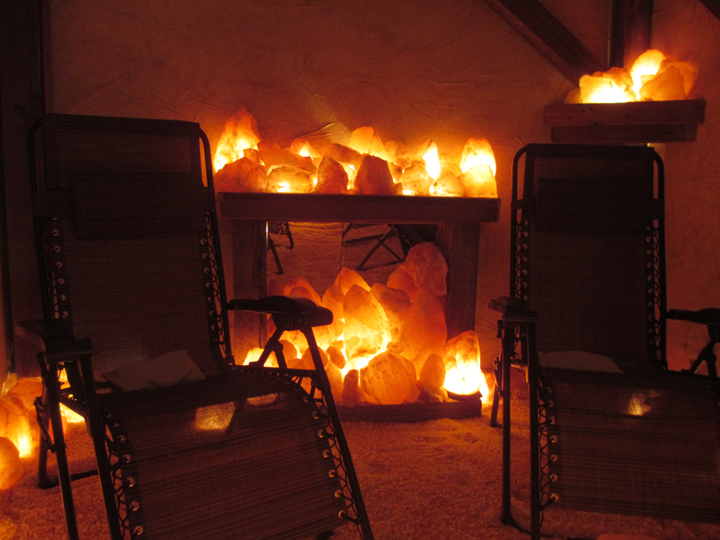 SESSION:
Each session is 45 minutes in the cave, however, please allow an hour of your time. The cave holds four people at a time.  All session are "private" — only you and your group will be in the cave session.
Call 330-265-5734 to schedule.
PRICES:
$25 – one person
$20 each – Your Party of 2 or more
See more Cave-ation HERE
A sample of Barb's Himalayan Salt Glow Lights available for sale in our retail area.
(Style availability will vary)
(Click on photos to enlarge)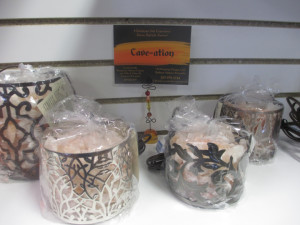 Updated 4/23/2017, subject to change