Pet Massage for Kids
For children ages 7 to 13.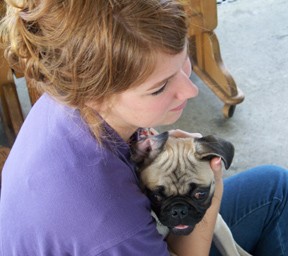 Everyone can benefit from massage, even your pet! Libby Smith-Hayden, owner and trainer at Cosmic K-9, will help introduce your child to basic massage techniques that they can perform on the family pet. Kids will learn the difference between massage and petting and how to use all five of their senses in the pet's massage. What a great way to build the bond between the child and the pet!
Child will be asked to bring a stuffed animal. Pets do not attend class.
A parent or adult guardian is required to stay for the duration of class.
CLASS DATE(S):
(If no class dates are scheduled above, please contact the instructor to inquire about generating a class.)
COST: $25.00
DURATION: (2 hrs)
INSTRUCTOR: Libby Smith-Hayden
(Please contact instructor directly to register for class)

See online calendar for dates of other classes and events.