Medium Debbie Bryan


Medium Debbie Bryan, Spiritual Growth & Healing Consultant
330-354-7169
www.yourspiritualhealer.com
Medium Debbie Bryan Hay House Radio Interview about her book
Medium Debbie Bryan is a medium of multiple realms who works with archangels and angels to help guide others through life's journey. She is blessed with seeing, hearing, and knowing the angelic realm. Medium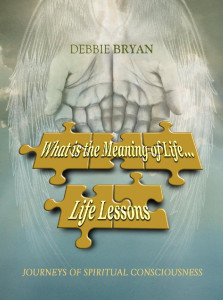 Debbie was born with these gifts but never understood that everyone didn't see or hear the angels.
She is the messenger for angelic communication to groups and individuals. Medium Debbie's reading include connecting with your deceased loved ones, talking to your angels, seeing the future, past and present. She can facilitate Past Life Regressions, Emotional Release Therapy, Assisting Souls to Cross Over and Removing Attachments.
Medium Debbie has written a book called What is the Meaning of Life…Life Lessons.
PRICES:
Readings $75 per hour and $40 ½ hour
You may book a session by calling or texting 330.354.7169