Monday May 22nd from 6:30pm– 8:30pm
READY FOR SOME CHANGE?
If you're not living the life you desire,
You're being snookered by your subconscious.
That can be CHANGED. 
Are you tired of stress, procrastination, nagging pain or not believing that you are worth it? What if I told you that your subconscious is the ringleader and there is a technique to clean out that clutter fast so that you can create the life that you crave! My secret sauce is Emotional Freedom Technique (EFT), also called Tapping, with a hint of Law of Attraction. Tapping is like emotional acupressure based on acupuncture and modern psychology. You tap with your own fingertips on meridian points to access the sneaky lies trapped in your subconscious that are driving your unwanted behaviors, limiting beliefs and your health!
At this workshop you will learn and practice the basics of Tapping so that you can self heal and grow from the inside out; you will experience what many say is an instant energy shift and an insight to what's holding you back from living your best life!!!
May 22th from 7:00 – 8:30 at Rising Sun Holistic Choices, Canton
More info – www.risingsunholistic.com  Under the Tab Classes/Events look for heading EFT/Tapping Workshop or under Practitioners tab look for Tijana Coso
Cost $20 for one/$30 for two. To register email info@cosocoaching.com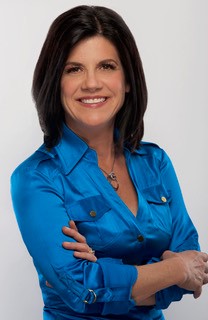 Tapping provides relief from chronic pain, emotional problems, disorders, addictions, phobias, post-traumatic-stress disorder, and physical diseases.  According to the Center for Disease Control (CDC) there is an emotional component in 85% of all illnesses
Tijana Coso
"Change It" Coach and Certified "Yes Code Coach" with EFT
What former Rising Sun participants are saying about this workshop!
"Amazing how in just two hours information was given and resolution to pain and hurt was experienced opening the way for growth and happiness.  Quick simple techniques! It was a great blend of information and hands on learning!"      Katie    (Participant from Rising Sun May 8th Worskshop)