Sunday January 21, 2018   12:00pm – 5:00pm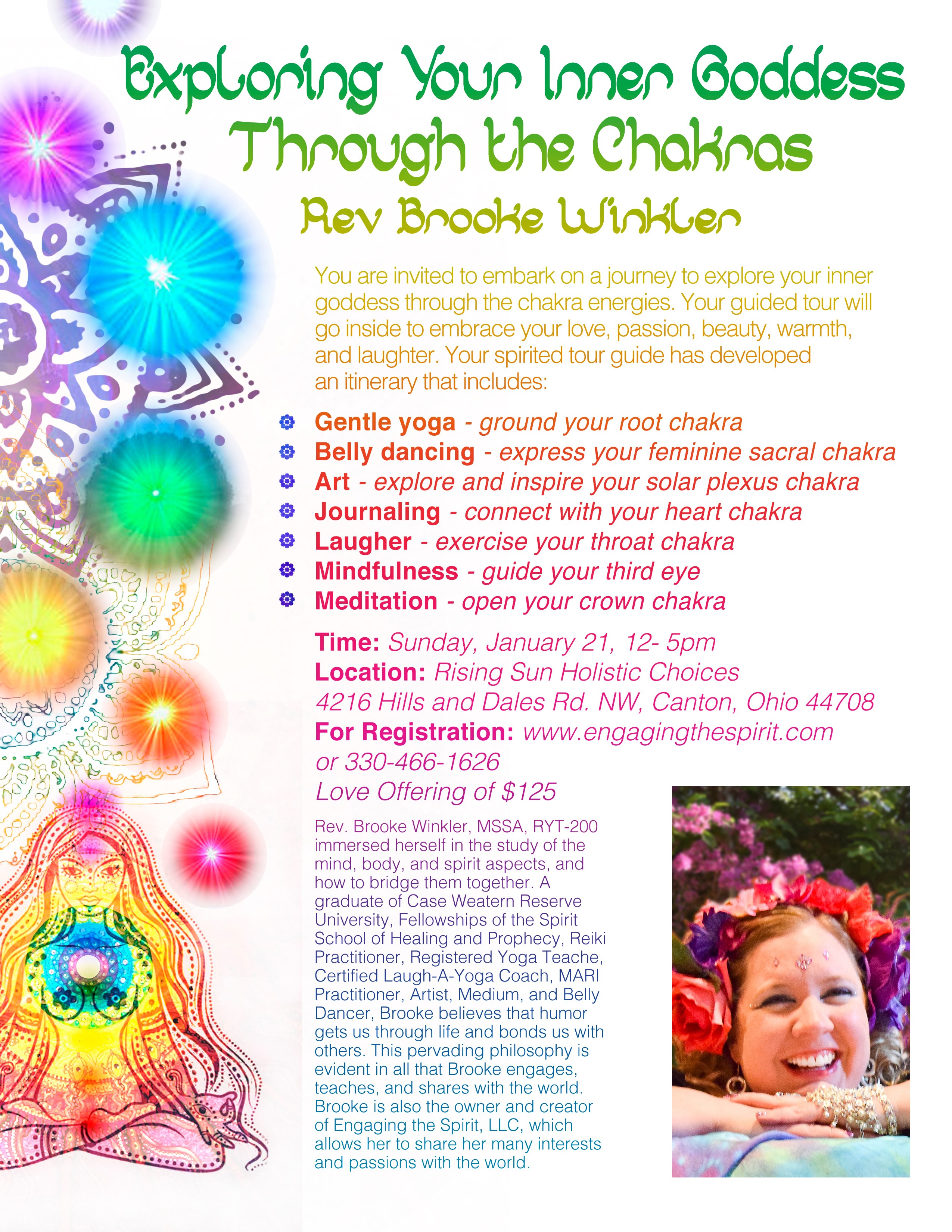 Sunday, January 21, 2018, 12-5pm
Love Offering: $125
You are invited to embark on a journey to explore your inner goddess through the chakra energies. Your guided tour will go inside to embrace your love, passion, beauty, warmth, and laughter. Your spirited tour guide, Brooke, has developed an itinerary that includes:
Gentle yoga to ground your root chakra
Belly dancing to express your feminine sacral chakra
Art to explore and inspire your solar plexus chakra
Journaling to connect with your heart chakra
Laughter to exercise your throat chakra
Mindfulness to guide your third eye
Meditation to open your crown chakraThis guided tour will give you the opportunity to unlock and express new levels of the goddess within you. Join Brooke in this delightfully entertaining and introspective workshop, and bond with other delightful beings just like yourself! Please bring a yoga mat!