Laura Lyn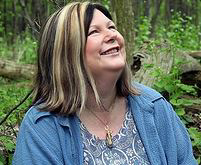 Laure Lyn Angel Reader, Psychic Medium, Teacher, Author
www.angelreader.net
330.618.7428
Laura Lyn is a gifted medium and visionary who has given thousands of readings during her years in spiritual service.  Laura Lyn's mission is to help people realize love is always the answer.  She actively works as an Author, Spiritual Teacher, Psychic Investigator and Psychic–Medium.  Laura Lyn teaches and shares her messages worldwide through media and personal engagements.  Laura's home is in Akron, Ohio and she has been tapping into the Angelic and Spirit Realm since she was a small child.
Spirit can help us make wise life decisions that influences our path.  How to access that energy within is a bit challenging to some.  Laura Lyn will bring techniques that she has learned to help you gain access of that illumination.  Through this process you will understand more clearly your natural gifts and how to deliver them effectively.
For more information, visit www.angelreader.net or call 330.618.7428
Laura Lyn's personal Facebook page 
Laura Lyn's business Facebook page
Visit and "LIKE" both!