Michael Shaffer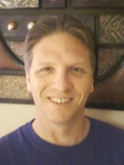 Michael Shaffer, LMT, RMT
Owner, Canton Massotherapy
Touching Lives Everyday
330-284-5916
Michael Shaffer, A Master Teacher of Reiki since 2003 and a Licensed Massage Therapist brings a lot of  Love & Passion for Healing to his work. Touching Lives Everyday has been his moniker since being initiated into Reiki and receiving his State of Ohio State Medical Board License to practice Massage Therapy.
Since 2001 he has been an advocate for Natural Healing, doing a lot of volunteering at health fairs, senior expos, fundraiser events for the American Cancer Society; Making Strides Against Breast Cancer, MS, and Parkinsons' Disorder.
In 2005, while working as a Nurse Aide, Michael joined the Ireland Cancer Center at Mercy Medical Center's Complimentary Medicine Department to provide Reiki & Massage for people, family, friends & caregivers who were experiencing cancer. He did this faithfully for 6 years.
Michael specializes in Reiki, Myofascial Release, Swedish Massage, Therapeutic Massage, Japanese Shiatsu, Chakra Toning & Cleansing & PAIN MANAGEMENT through BreathWork and Guided Visualization.
Massage Therapy or "Touch Therapy" gives a feeling of warmth and being considered and cared for. It also gives a positive touch towards life.  Thus, massage is an effective aid to relaxation; helping to take away stress, easing tense and aching muscles, relieving headaches and assisting with sleep issues.
Do you realize that we practice massage daily in our routine life? Shaking hands, patting someone on the back, and of course, hugs. Embracing all of these acts are types of Massage.
Massage is over 5,000 years old, dating back all the way to the time of the Persian Empire!
Massage is practiced differently all over the World. In countries like Europe, China, India, Japan, and Thailand (mostly Eastern countries), it is commonly practiced daily. Swedish massage, Chinese massage, Indian massage, Shiatsu massage & Thai massage from these cultures pay specific attention to the nature and natural approach towards Disease.
As Dr. J. H. Kellogg (Author of Art of Massage, 1895) would say, "the effects of Simple Touch are quite remarkable. Pain is lessened, by the simple contact of the hand."
Massage therapy can be used to cure many diseases and is useful in many ways: relieving stress, relief for aching feet, sprains and strains, and for problems related to back pain and headaches etc.
A small  example of the wonders of massage is that we all have very busy schedules.  After work, playing with the kids, and being overwhelmed with life; massaging the feet or a 15 min chair massage can do much to relieve stress so we can continue in our responsibilities.

PRICES:
Swedish Massage
A soothing, full, body massage meant to de-stress and rejuvenate.
One hour: $55.00*
One hour/half (90 min): $75.00*
Therapeutic Massage
For medical conditions and associated aches and pains. Treatment is aimed at alleviating pain and regaining range of motion.
One half hour: $30*
Shiatsu Massage
This form of Japanese massage is done with the clothes on. Acupressure and stretching make this a one-of-a-kind massage.
One hour/half (90 min): $80*
Reiki
An ancient practice that totally relaxes you on all levels of physical, emotional, mental, and spiritual healing.
One hour: $45.00*
Chakra Toning: One half hour: $35*
Chakra Clearing: One hour: $60*
(Using singing bowls, chimes, bells, sacred sounds, drums, and affirmations)
*6.25% Tax will be added per TX
Call 330-284-5916 for an appointment.